I recently published my first Skillshare class!
After months of thinking about it I finally jumped right on in and signed up for the Fall Teach Challenge. I'm so glad I did! In just a few weeks I went from not knowing where to start to publishing my first Skillshare class.
I started with a simple class on how to 'Make Your Own Stationery with Canva: Design to a Finished Notepad' and I'd love you to check it out. In the class I show you how to design and make a shopping list notepad, as well as give you some ideas for adding some pretty packaging to your notepads so you can give them as gifts or even sell them in your own online stationery store.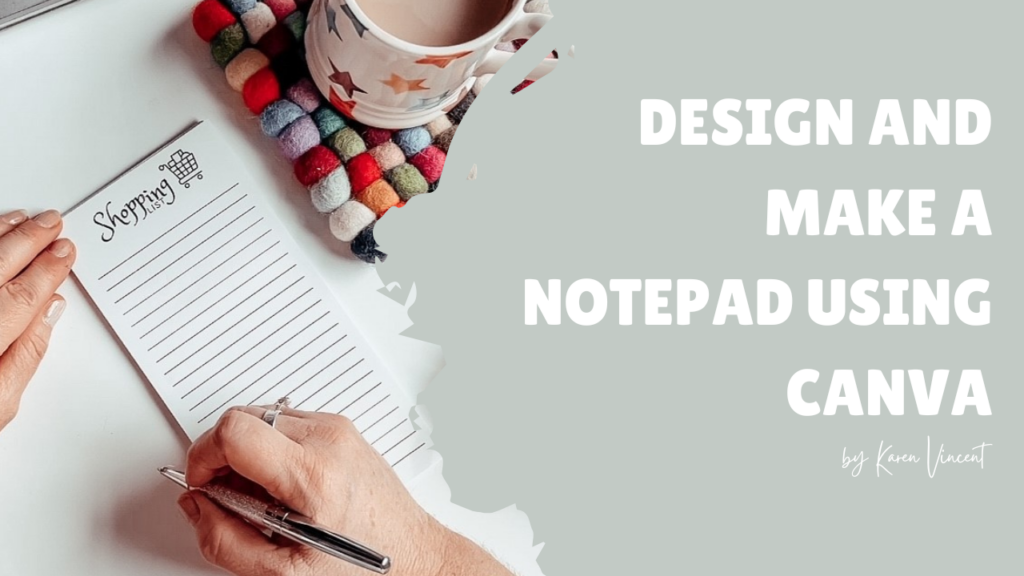 I learnt so much from the tutors on the Fall Teach Challenge. They were really helpful and encouraging the whole way through the process of creating and publishing my first Skillshare class. Constructive feedback was so important and it was great to see all the other students giving each other comments and tips on how to improve our lessons. My biggest hurdle is that I am really uncomfortable being in front of the camera so I will have to work on feeling more relaxed about that.
This time last year I wouldn't have believed that by the end of the year I'd be Publishing my first Skillshare class. There is lots I will do differently for my next class but for the first one I am super happy with how it turned out and I can't wait to get started on the next one.
If you haven't used Skillshare before I really recommend you check it out. There are so many classes on lots of different topics, there's bound to be something that catches your interest. Sign up through my link, and unlock unlimited access to my class and thousands more! Plus you'll get the first month free!
If you have any time left after delving in to all the classes available on Skillshare and you are in need of some crafting ideas to keep you busy on these cold winter nights, why not try out my cross stitched Spring Bunny
Happy crafting x