Cross stitch a spring bunny from my free chart. The perfect way to bring all the Spring vibes into your home.
Get your free Spring Bunny cross stitch chart!
I know many people are worried by what's going on in the world right now. Stress and anxiety is an understandable response to what we are seeing and hearing in 24hr news broadcasts. Social distancing will be our new normal for quite some time. This will be very difficult for those with elderly relatives who may be at risk of catching the virus. There is much confusion about how to care for them whilst at the same time doing everything we can to protect them.
In the midst of this storm I know it will help me to find some calm by getting out my craft projects. I'm setting myself a goal of finishing one of them each week. Crafting of any kind is very therapeutic and definitely has a calming effect.
Before this all started I created a cross stitch chart from a gorgeous graphic I bought online. It's a cute spring bunny and will be part of my Easter decorations in the house. I'm going to put it up here for anyone who would like to do it themselves (solely for personal use).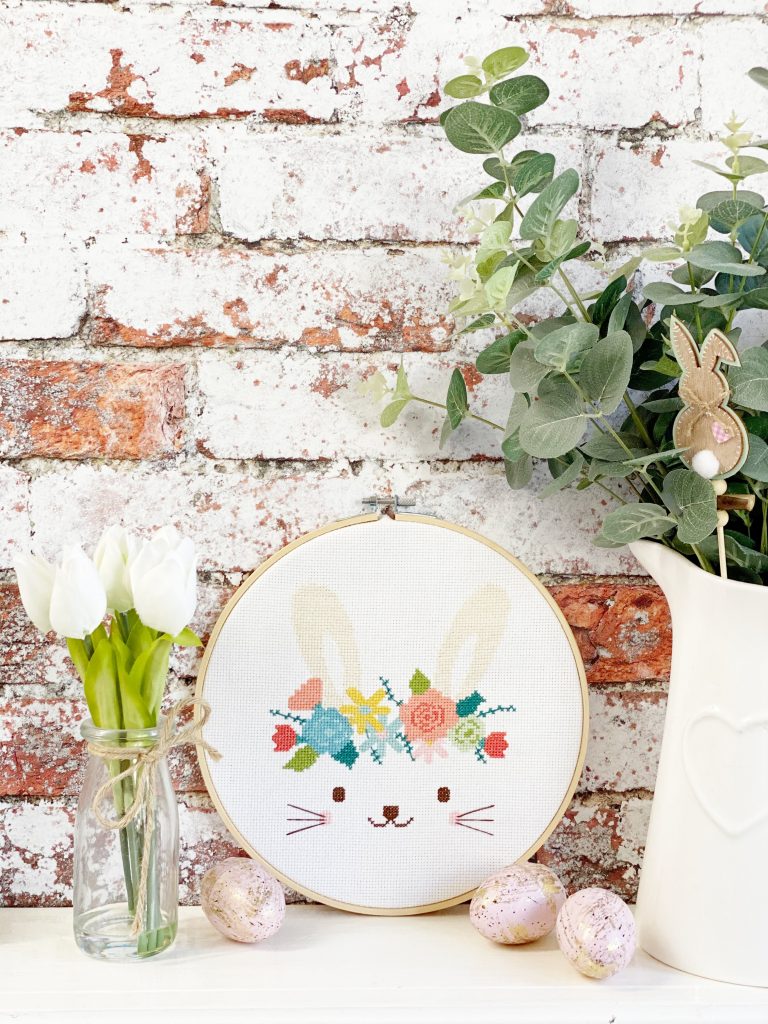 If you haven't tried cross stitch before there are many You Tube videos that can get you started, as well as lots of online tutorials. I'm afraid I can't recommend any in particular as I've never used them. I taught myself from a kit I got in a magazine 27 years ago, when I was on bed rest whilst pregnant and looking for something to occupy me.
I find it a lovely, relaxing hobby and if you haven't tried cross stitch before I really hope you give it a go.
Get the chart here
Don't forget to pin the image below so you can find the chart again.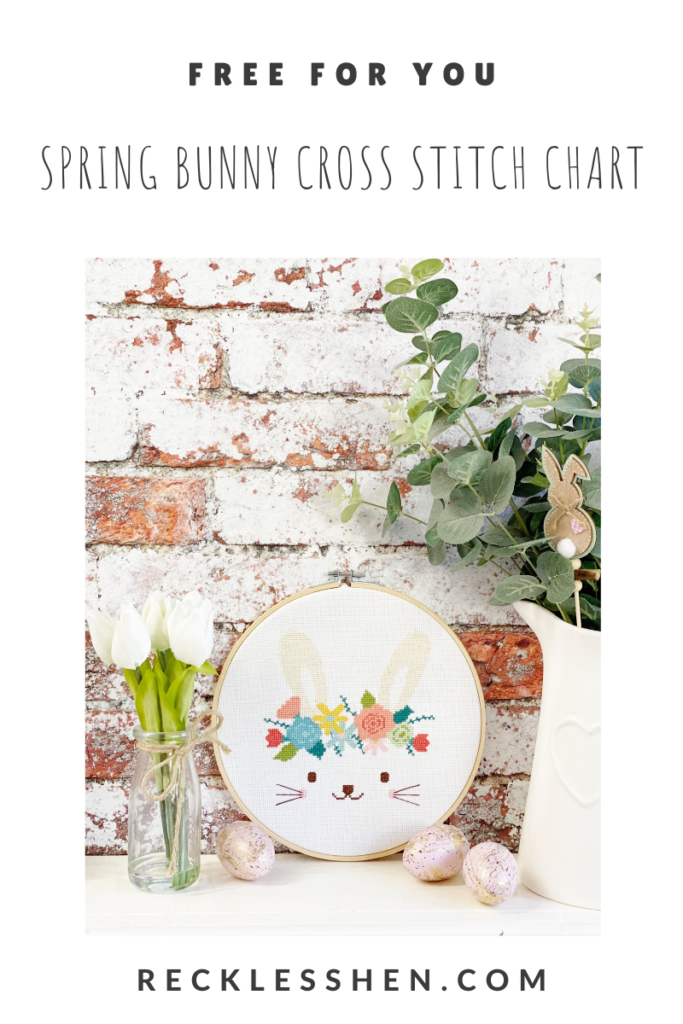 If this little bunny gets you thinking ahead to Easter check out my free Easter printable.
Stay safe, stay well x