Are you going stir crazy, dreaming of days out and coffee with friends? Would you like to try something new?
Lockdown doesn't have to be boring
In this strange new way of life, where we are all indoors much more, it can be hard not to become bored and restless. But why not use the enforced confinement to try a new hobby or skill, read a new book or listen to a new podcast?
My top 5 crafty things to do during lockdown
Having spent some (well, quite a bit if truth be told) time searching the internet for free crafty tutorials and classes that I could do while in lockdown, I thought it might be useful if I did a post with some ideas of ways to fill the time.
Try out some freebies
In my last blog post I gave away a free cross stitch chart that you could try. If you are new cross stitch there are loads of You Tube videos and online tutorials that can get you started, such as this one from Stitched Modern.
If you are handy with a crochet hook or knitting needles why not check out Ravelry. There are some fabulous free patterns on there covering all skill levels so you are bound to find something you like.
Take some online classes
If you've always wanted to learn how to do calligraphy or paint watercolours or play the piano then Skillshare will have something for you. I love Skillshare and I've done many classes on there. They are offering two months free premium membership at the moment so it's a good time to try it out. But even the basic free membership has loads of classes to choose from.
Listen to a podcast
Podcasts are something that I have only really started getting in to in the last few months, although most of my friends have been listening to them for years so I am way behind here. I've discovered that there are craft related podcasts (who knew!) and my current favourite is Amy Tangerine's Craft a Life You Love which I discovered through Vurbl Podcasts. Listening to podcasts is a perfect way to help you relax and at least for an hour or so forget all the awful things going on right now. I have found so many more podcasts that I want to listen to on Vurbl and I've been listening to them in bed at night and find it helps me relax and unwind.
Read some new books and magazines
I used to spend a fortune on craft magazines until I discovered RB Digital. There are both books and magazines and they cover a huge range of genres. Whatever you are interested in you are bound to find something of interest there. Download the app and you can read anywhere.
Start a blog
This would be a great time to start a blog and share your craft skills with others. Whatever craft you enjoy, there are loads of people out there who would love to hear about it. Starting a blog isn't that hard, there are many ready made templates you can use. If you aren't sure where to start have a look at some of the most popular blogging platforms such as WordPress, Blogger, Squarespace and Tumblr. You'll find lots of step by step tutorials online and videos on You Tube to get you started. Whatever your craft of choice there is a community out there waiting for you.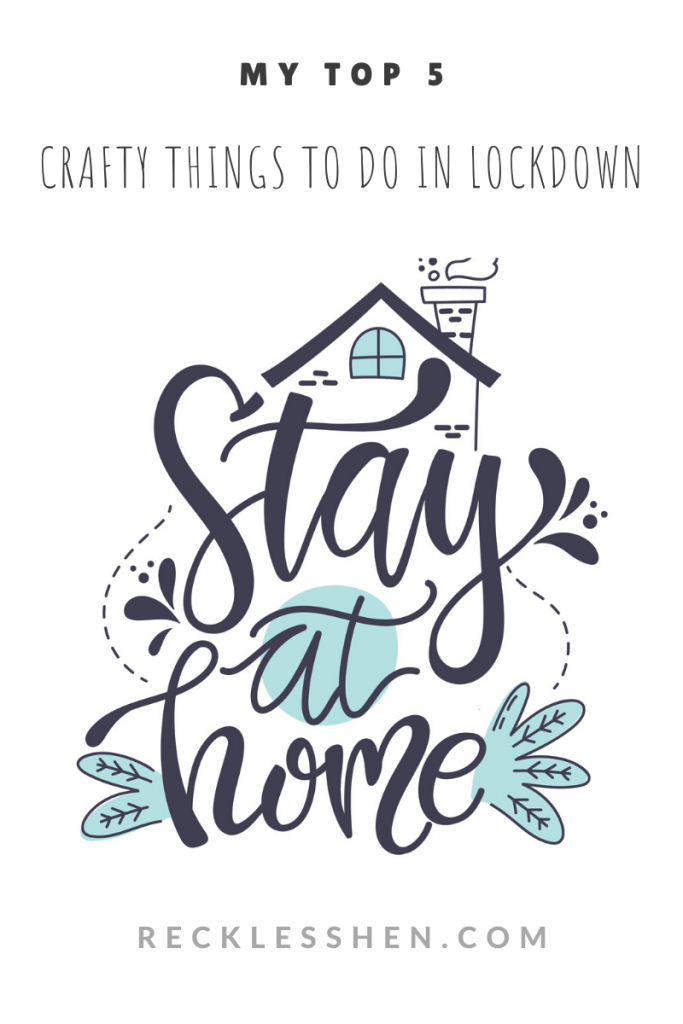 Home vector created by freepik – www.freepik.com
I hope I've given you some inspiration to try something new and a few ideas of free things you can do to help pass the time in the current situation. Remember Stay Home, Protect the NHS, Save Lives.
Take care x
*this post has been sponsored but all opinions are my own