I can't wait for longer, sunnier days so I made a free Spring desktop background to help get the Spring vibes going.
Are you ready for Spring too?
Goodie Bag No.3 from Weeds & Wildflowers Supply Co has all the Spring feels to it. It was just perfect for making my free Spring desktop background. There are lots of Spring elements, papers, stickers and journal cards that can be put to so many uses. You don't need to just stick to digital scrap booking, the possibilities are endless.
(Full disclosure: I am on the Design Team at WWSC so I get gifted the goodie)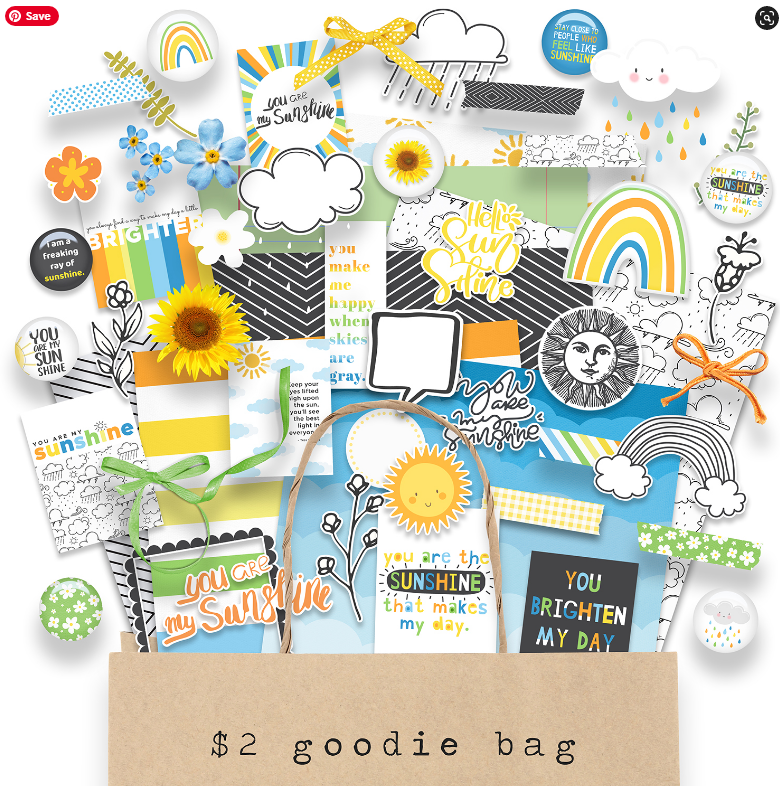 Spring is here!?
Don't you just love to see the bright yellow of the daffodils appearing and bringing a little burst of sunshine after Winter? Making a Spring desktop background for my PC was the perfect way to bring a little sunshine indoors too. The stickers in the goodie bag were so fun and I used one to add a little humour to my layout.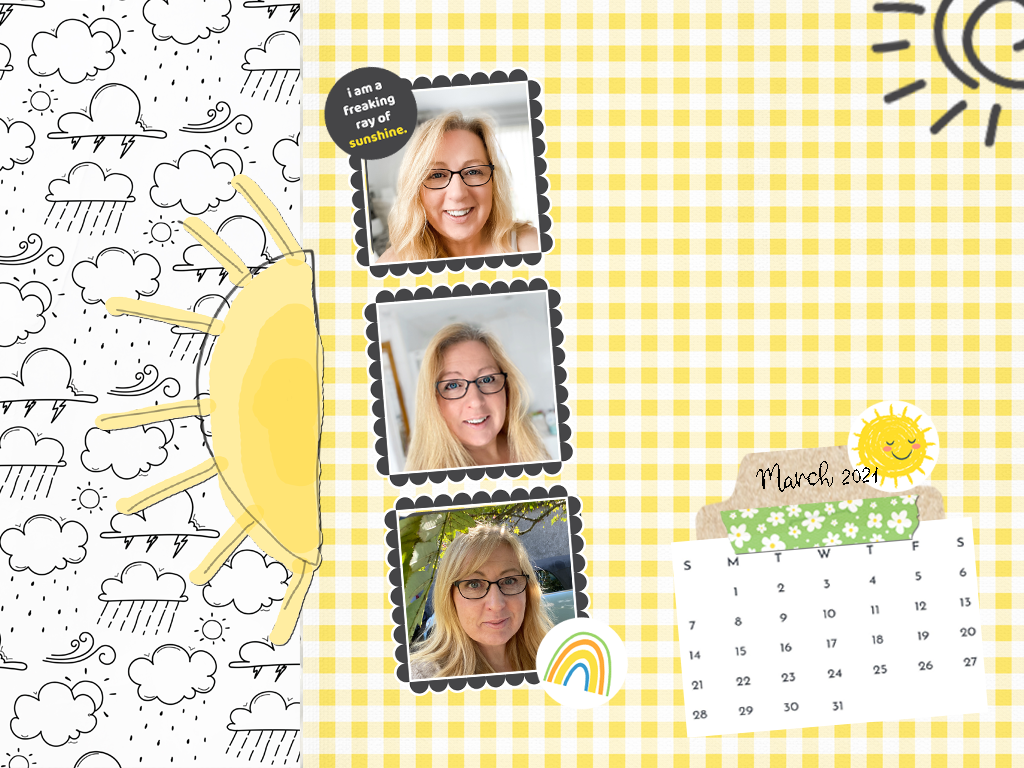 This layout had such a happy, sunny feeling to it that I used some of the same elements to make a postcard. I added a greeting to complete the card and I'll use it to send to friends I haven't seen in such a long time due to the pandemic.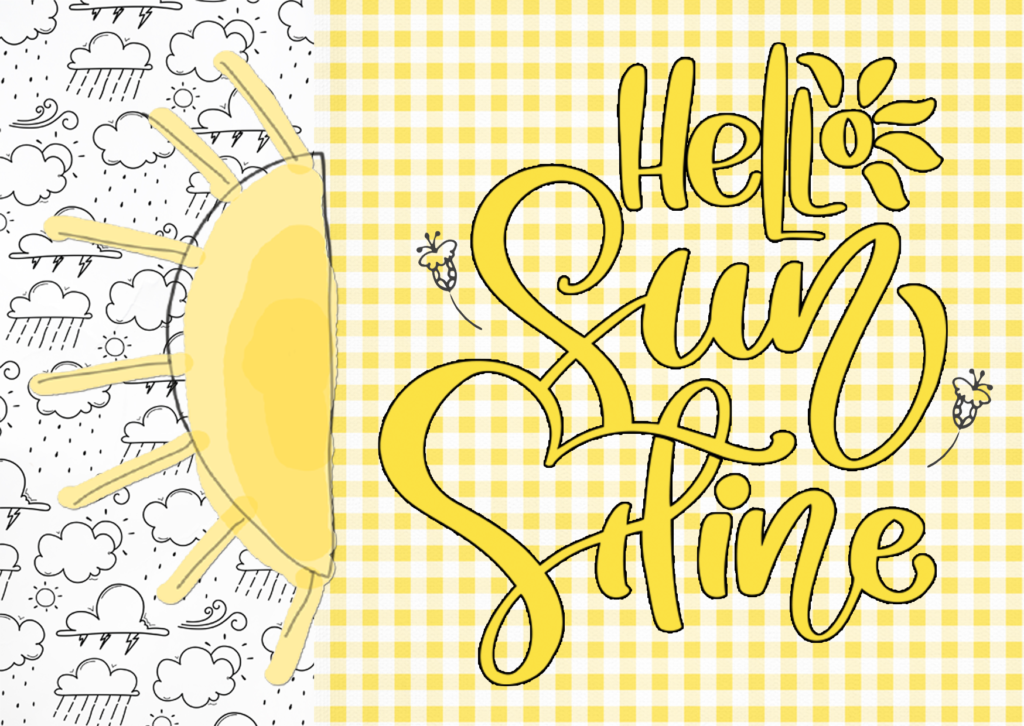 What are you most looking forward to this Spring?
I am so ready for brighter days and longer evenings and more chances to get outdoors. I've so much I want to get done in the garden this year and I'm looking forward to putting the plans in my head into action.
Get your free Spring desktop background
Click on the image below to get your free Spring desktop background. It is a Photoshop .psd file so you will need Photoshop or Photoshop Elements to add your own photos to it.
Check out my free Easter printable and my Spring Bunny cross stitch chart for some more fun, free Spring goodies.
Don't forget to Pin the image below and follow RecklessHen to keep up to date with new freebies and tutorials.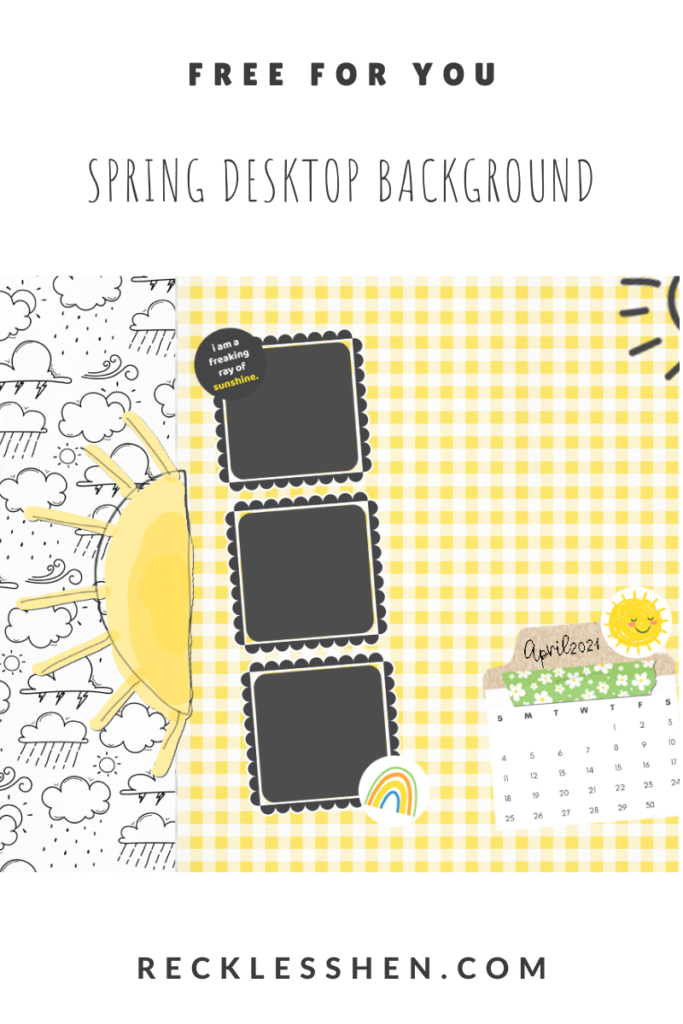 Have a great week x