I am very excited to have been invited to review Paperless Post this month. If you haven't heard of Paperless Post before, it is a company that designs customisable online (and printed) stationery. They have a huge range of greeting cards for all occasions as well as invitations and flyers. I was given some coins to get started but I was not asked to say anything specific (other than to provide a link to the Paperless Post website) and all opinions are entirely my own.
Do you send ecards to friends and family?
In recent years I've noticed, especially at Christmas and on Birthdays, that I get (and send) more and more ecards and less through the post. Personally, I have found finding high quality ecards and stationery a bit of a challenge and I'm never quite happy with what is available so I was very keen to see what Paperless Post had to offer.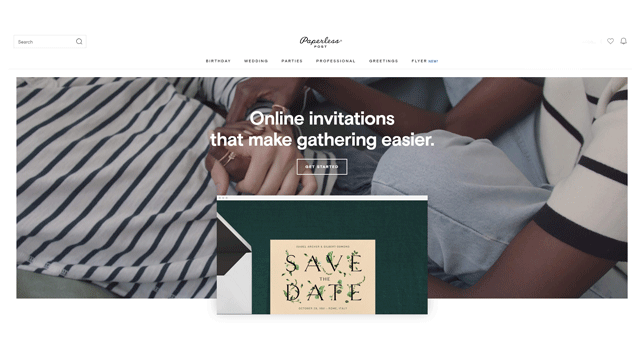 My youngest daughter has a birthday coming up so I decided to start off making a card for her. There are loads to choose from, from a variety of designers such as Rifle Paper Co, Kate Spade New York, Hello! Lucky and many more. There is also the option to upload your own artwork and design your card from scratch although with so many designs to choose from I didn't need to do that. The card I went for had candles in the shape of a cake. It's on the bottom row in the image below.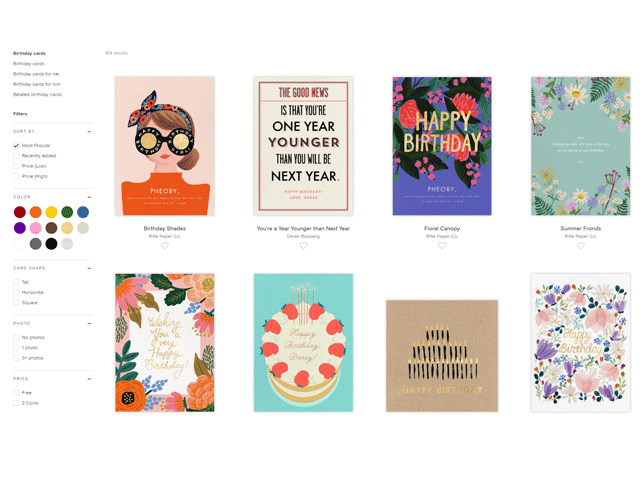 Getting started
Customising your card is simple to do, just click the customise button and you will be able to change elements of the card. You can change the backdrop, add a logo or motif, add your own message and choose an envelope liner. Below you can see the front and the back of my card. I liked the kraft card backdrop so I didn't change mine. Within Paperless Post you use coins to buy premium cards, envelope liners and logos. You can see the coin value of your card as you design it and add elements to it. The coin value is how many coins the card will cost per recipient. My card worked out at 6 coins. Coins are bought in batches starting at 25 for £8 and going up to 1000 for £90.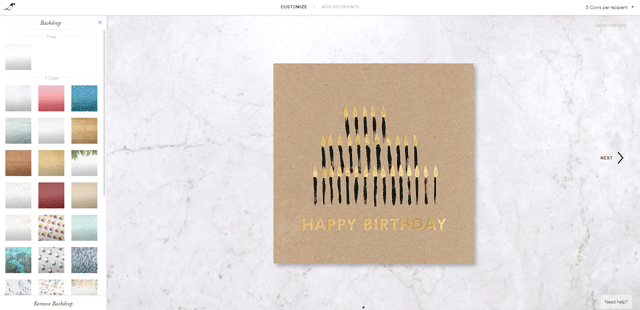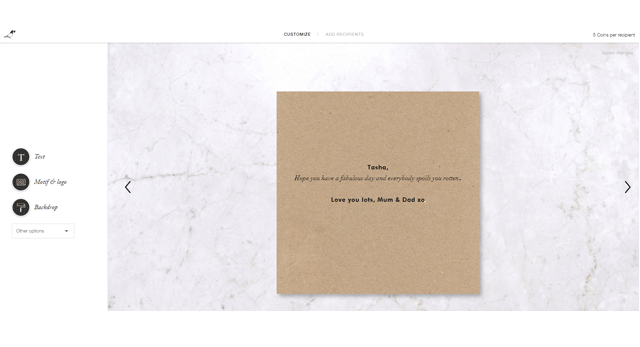 Add the WOW factor!
Once you have designed the front and back of your card, you can choose an envelope liner to add a special touch. The one I chose has gold and silver streamers to go with the birthday theme and with the gold of the candle flames on the front of the card.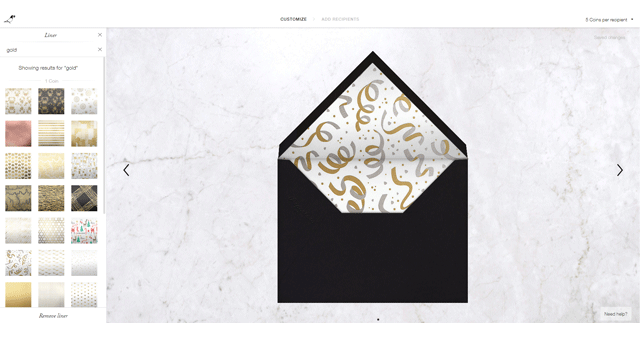 For the front of my envelope I went for gold text and a gold birthday cake stamp. They add a lovely touch, so much more special than a plain envelope.
All that's left to do is to add in the recipient and the card will wing it's way to them via email. When they open the email they will see a little animation of the envelope opening and the card coming out.
I found the interface very easy to use and the ability to search for a particular theme of backdrop, or a specific colour was very handy.
With my eldest daughter recently getting engaged I also designed an engagement party invitation. The date has not been set yet so I just saved it as a draft and will change it later. This is the card I chose – a gold theme once again!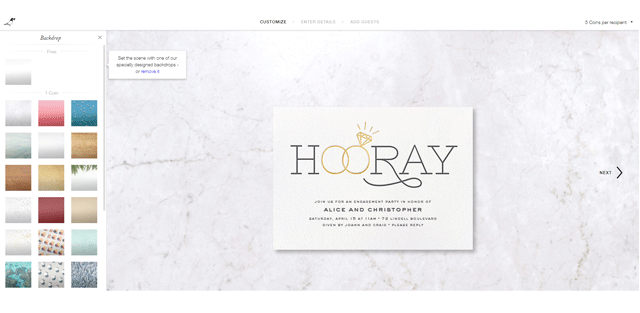 As with the birthday card, I chose an envelope liner and added a stamp and postmark.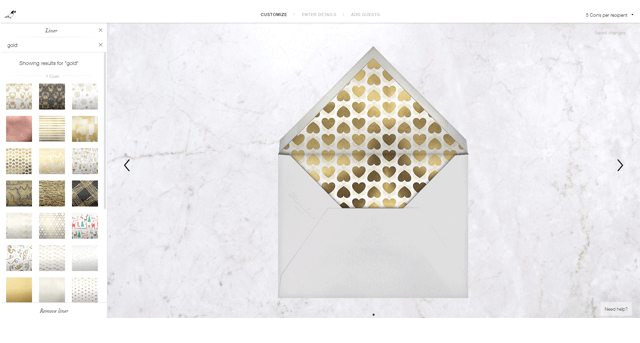 When someone receives the invitation they can respond and their response will be saved to my event wall. This makes it easy to see who is coming and who has not responded. Guests can also leave a comment and add photos either before or after the event.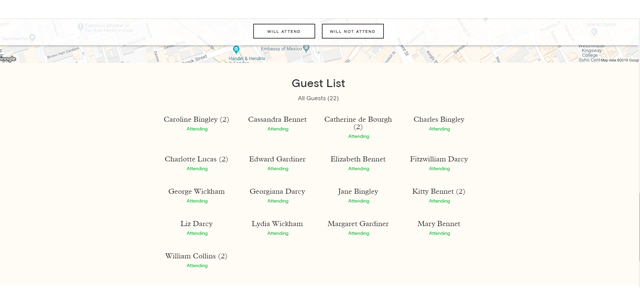 What's the verdict?
All in all I have to say I liked Paperless Post alot. I love the page for each event showing who is attending, photos and comments all in one place. It creates a bit of a buzz before a party and helps get everyone in a party mood. The option to add photos is great and makes sharing images from the party with friends and family so much easier. I am looking forward to sending out the engagement party invitations once the date has been finalised.
I'll be using Paperless Post for my Christmas cards this year and I can see lots of scope for using the new Flyers with church groups I am involved in.
Try out Paperless Post for yourself, it really is so simple to use!