Have you ever wanted to design your own colourful crocheted blanket but struggle with colour choices?
Do you have trouble doing random patterns?
Well you've come to the right place!
Stripe-It Pro can help!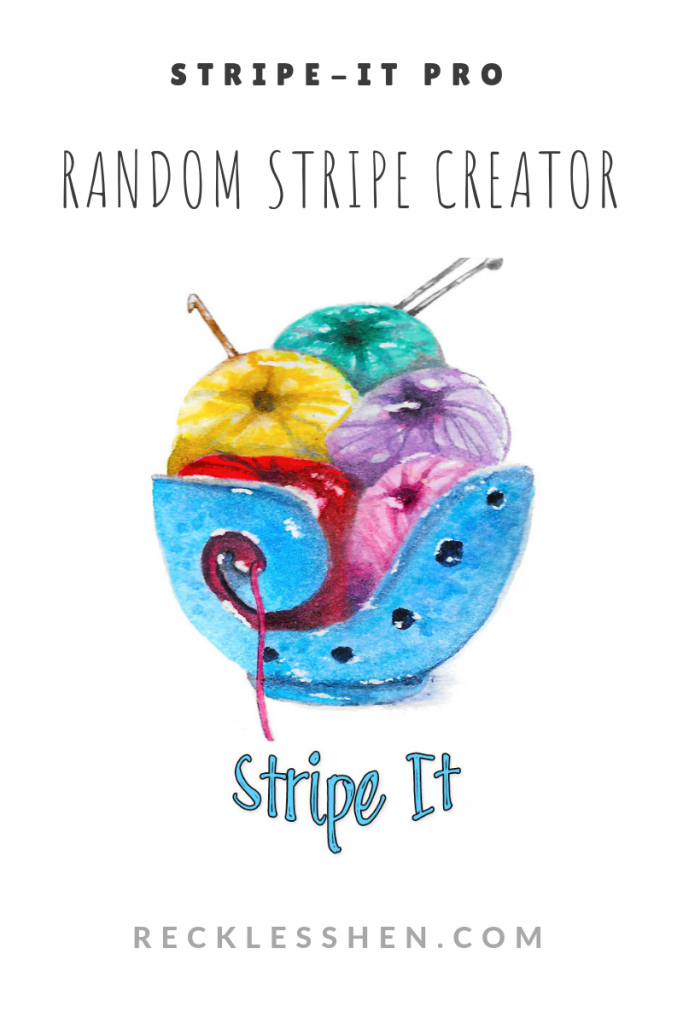 Stripe-It Pro is an amazing little addition to your crafty toolkit that will allow you to create random colour patterns. I designed the tool myself so it has been created with crocheters in mind but could just as easily be used by anyone who wants to create a random stripe or square pattern. With Stripe-It Pro you can create stripe, solid granny square or traditional granny square patterns quickly and easily.
The ability to design your own colourful crocheted blanket is literally at your fingertips!
No more hours spent colouring on paper and trying to decide which colour should go where. Stripe-It Pro does it all for you, saving you a lot of time and stress.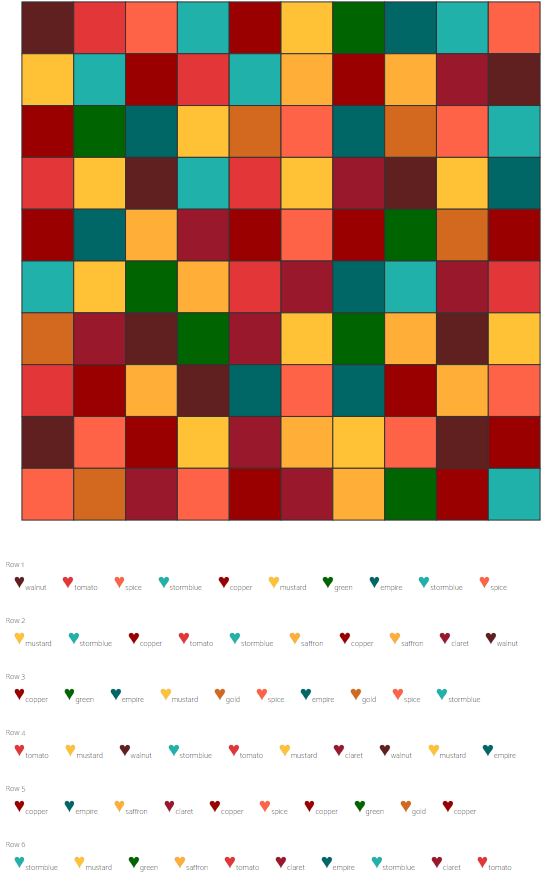 As well as an image of how your design will look you get a handy little coloured key showing the order of the colours alongside their names. If you are not happy with the way the colours are arranged, simply randomize them again as many times as you like until you get the perfect mix.
Designing your own colourful stripe and granny square patterns just got easier!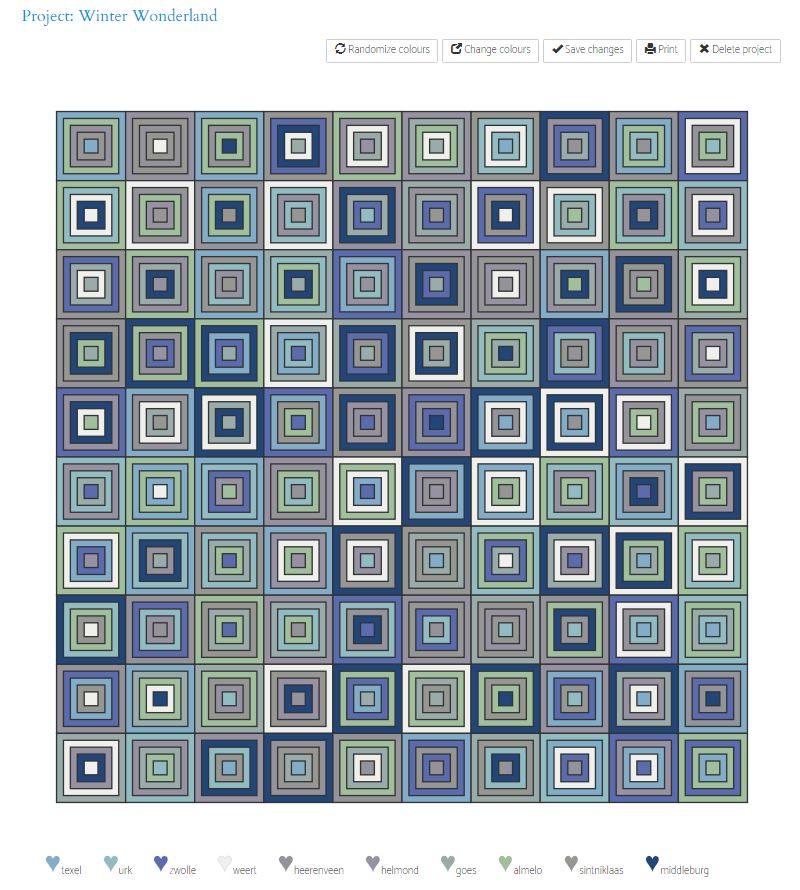 I used to spend hours colouring squares on graph paper to see how a design would look but now Stripe-It Pro does it for me in a fraction of the time.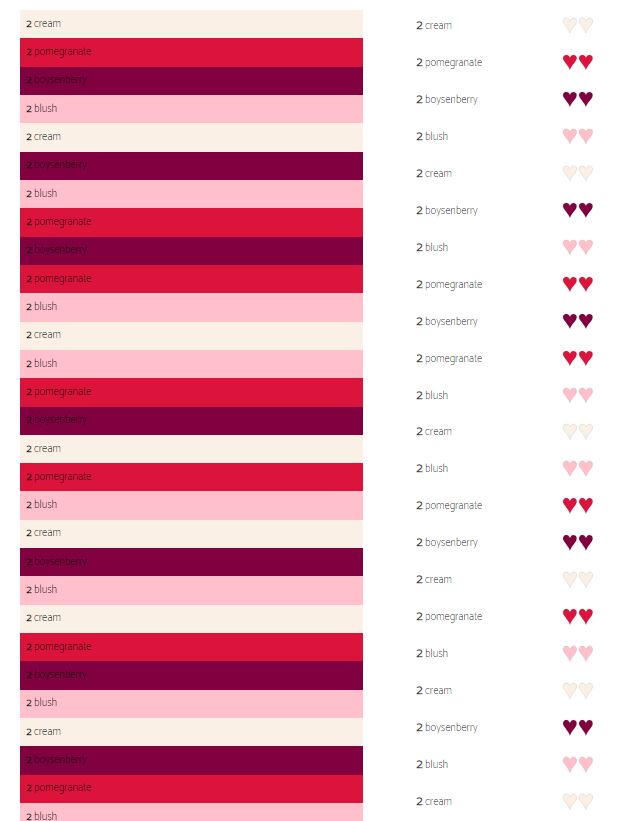 Now, you can save and print your designs and build up your own portfolio of prettiness at the touch of a button.
There are also some cute freebies included that you can print at home and use to add a special touch when giving handmade gifts.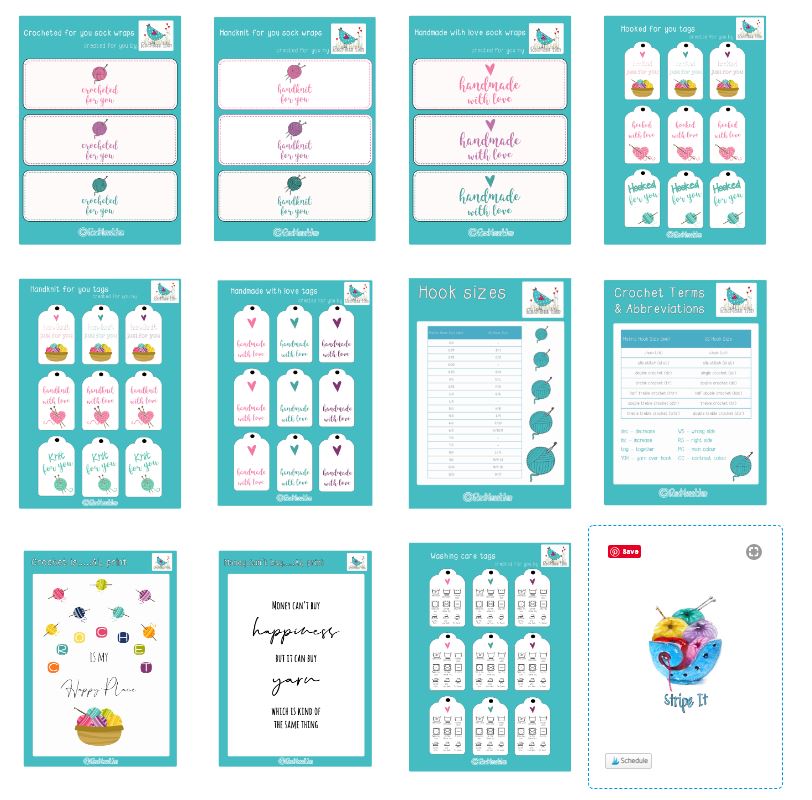 Get Stripe-It Pro now.
With Stripe-it Pro you can:
Create multiple projects
Choose your own colours
Create stripe patterns
Create Granny Square patterns
Create solid Granny Square patterns
Save your projects
Print your projects
Download free yarn related printables
On top of all that I have some other cool features in the pipeline for later this year which will knock your socks off!
Why not try out the free version (with limited features) and see how easy it is.
If you love to crochet check out The Vintage Granny Blanket pattern.
If you use Stripe-It pro to create your own blanket patterns remeber to tag @recklesshen in your photos on Instagram and add the hashtag #stripeitpro