I love those little hanging jars with tiny flowers in them that you see everywhere. I have some from Matalan but the jars are green and I really wanted clear ones but couldn't find what I wanted in the shops so decided to make my own. They are super simple so if you fancy making some yourself, here is how I made mine.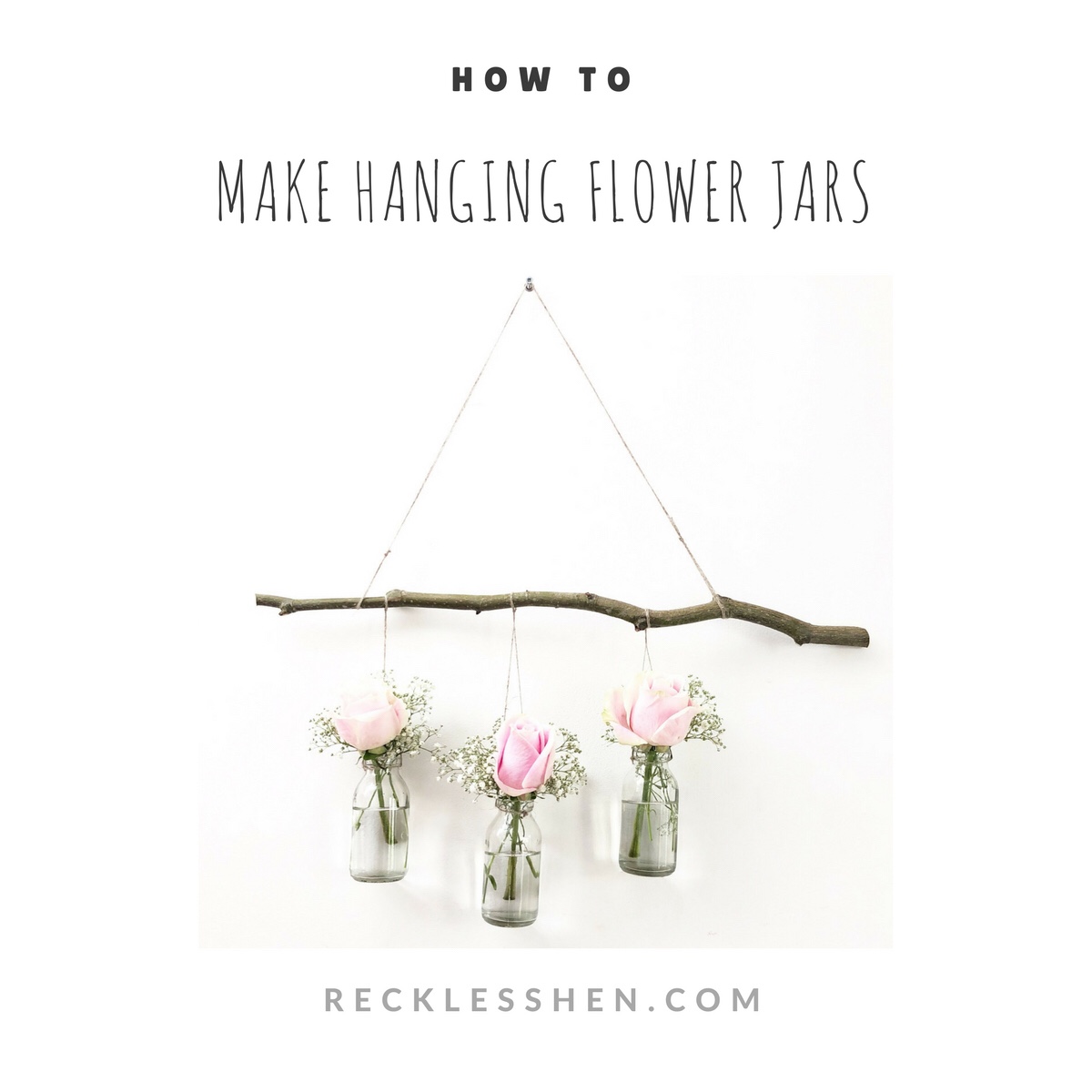 First gather up what you will need.
A branch
Some small jars
Some twine
Flowers
I used three jars on my branch but I'm going to make another one with five on it, just go with whatever makes you happy.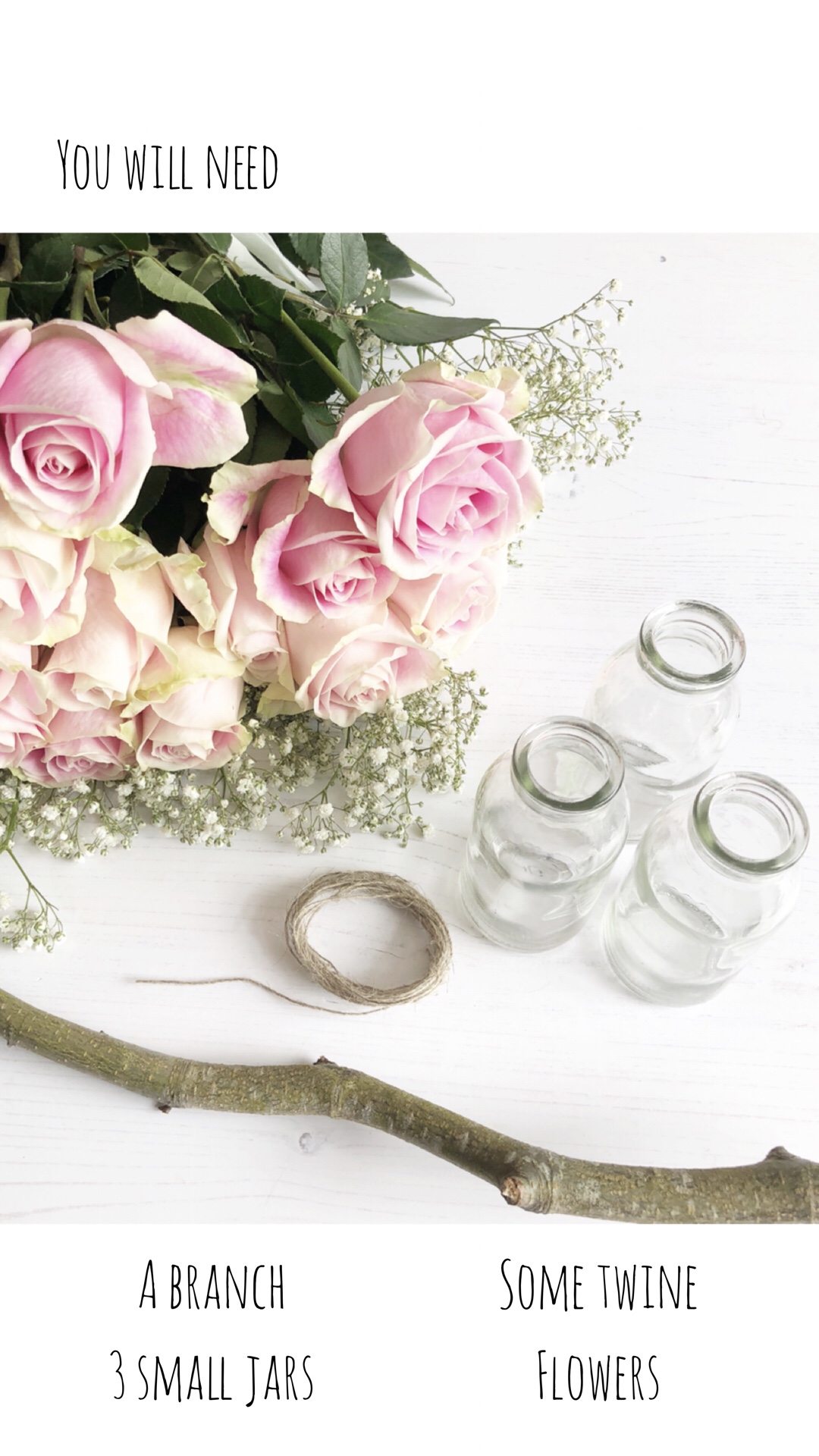 Lay out your branch and jars so that you can see how far below the branch you want the jars to hang. Once you are happy with the spacing cut three pieces of twine, the length of each should be about three times the distance from the jar to the branch.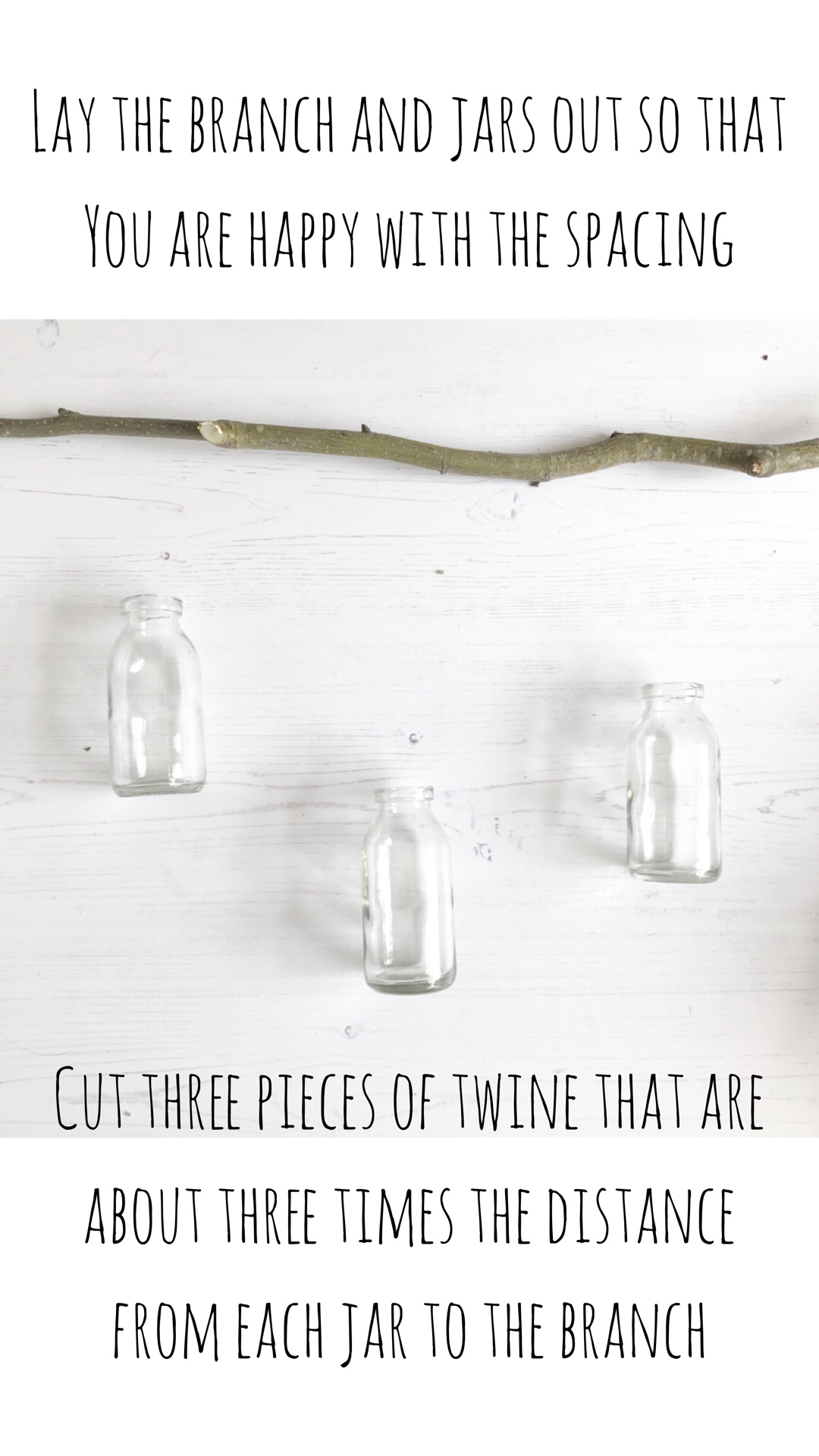 Tie a small loop in each end of your three pieces of twine. This will involve a bit of trial and error until you get the loops in the right position so that your jar will hang where you want it to, allowing a little extra length to allow for tiring it to the branch. Cut off any excess twine. This is what we will use to hang them from the branch. Cut three smaller pieces of twine to go around the neck of each jar.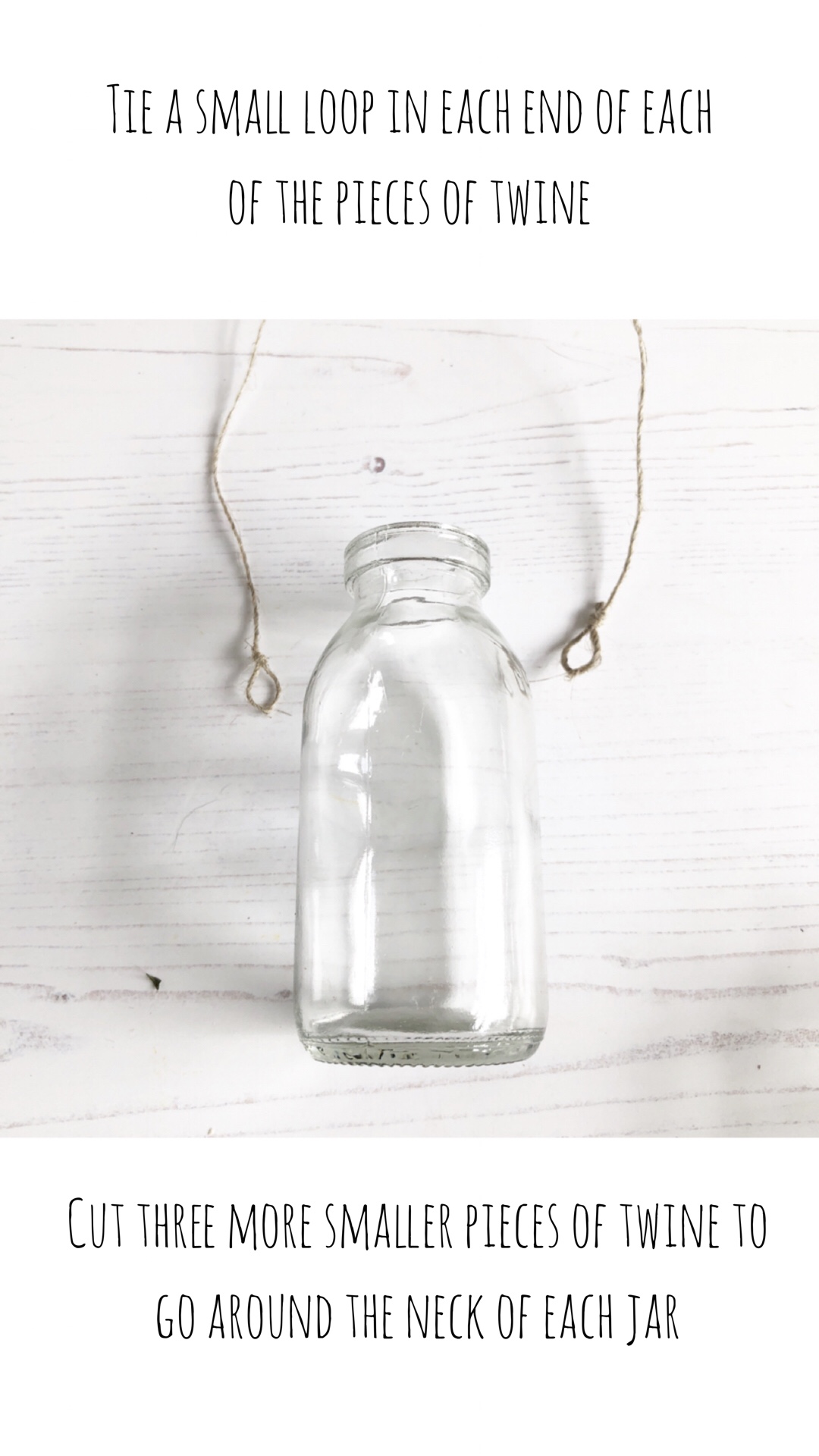 Find the middle of your long piece of twine and tie it to the branch, making sure the ends are level. Thread the small piece of twine through the loops on the ends of the long piece of twine and tie tightly round the neck of the jar. Repeat for the other two jars.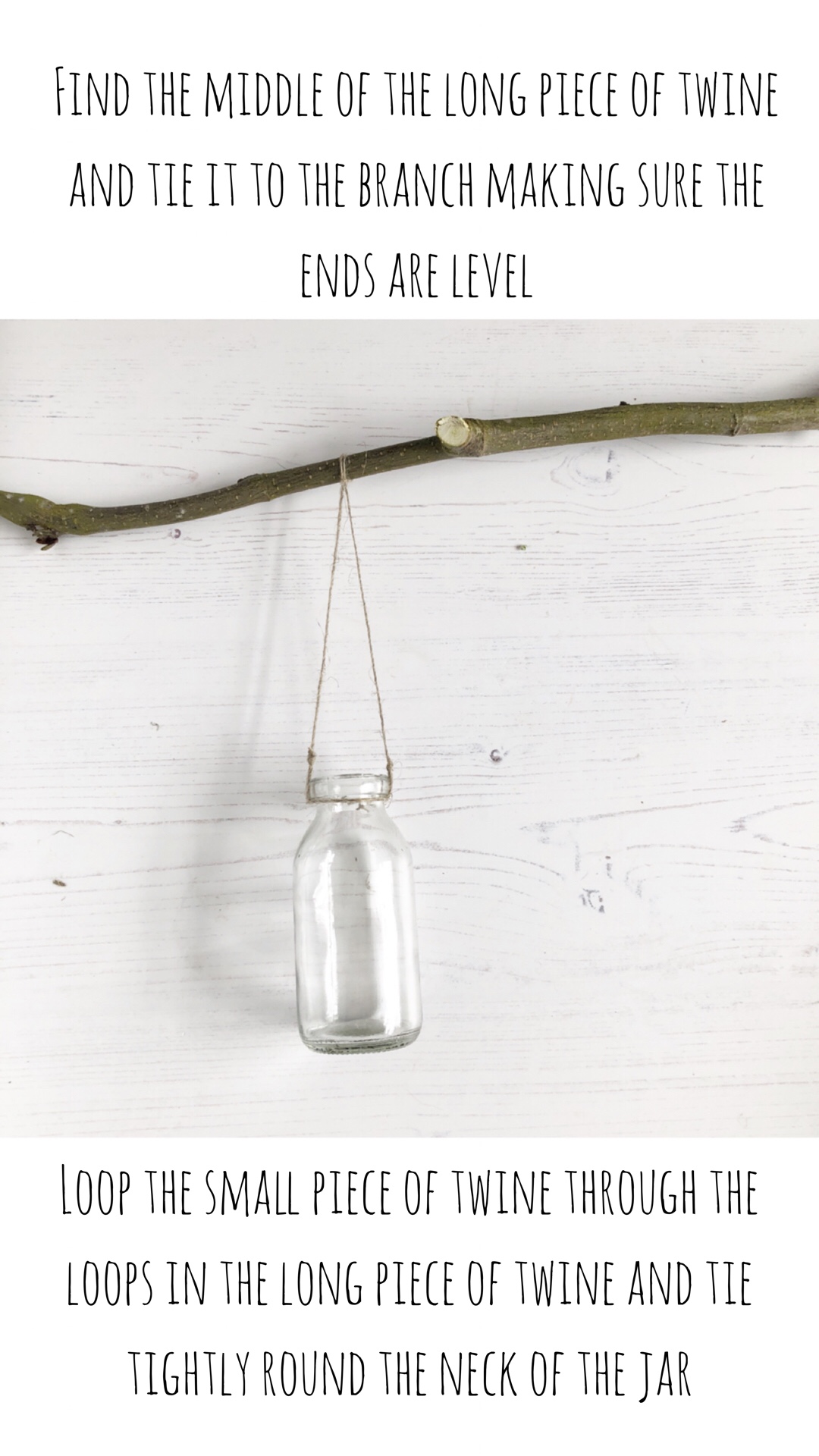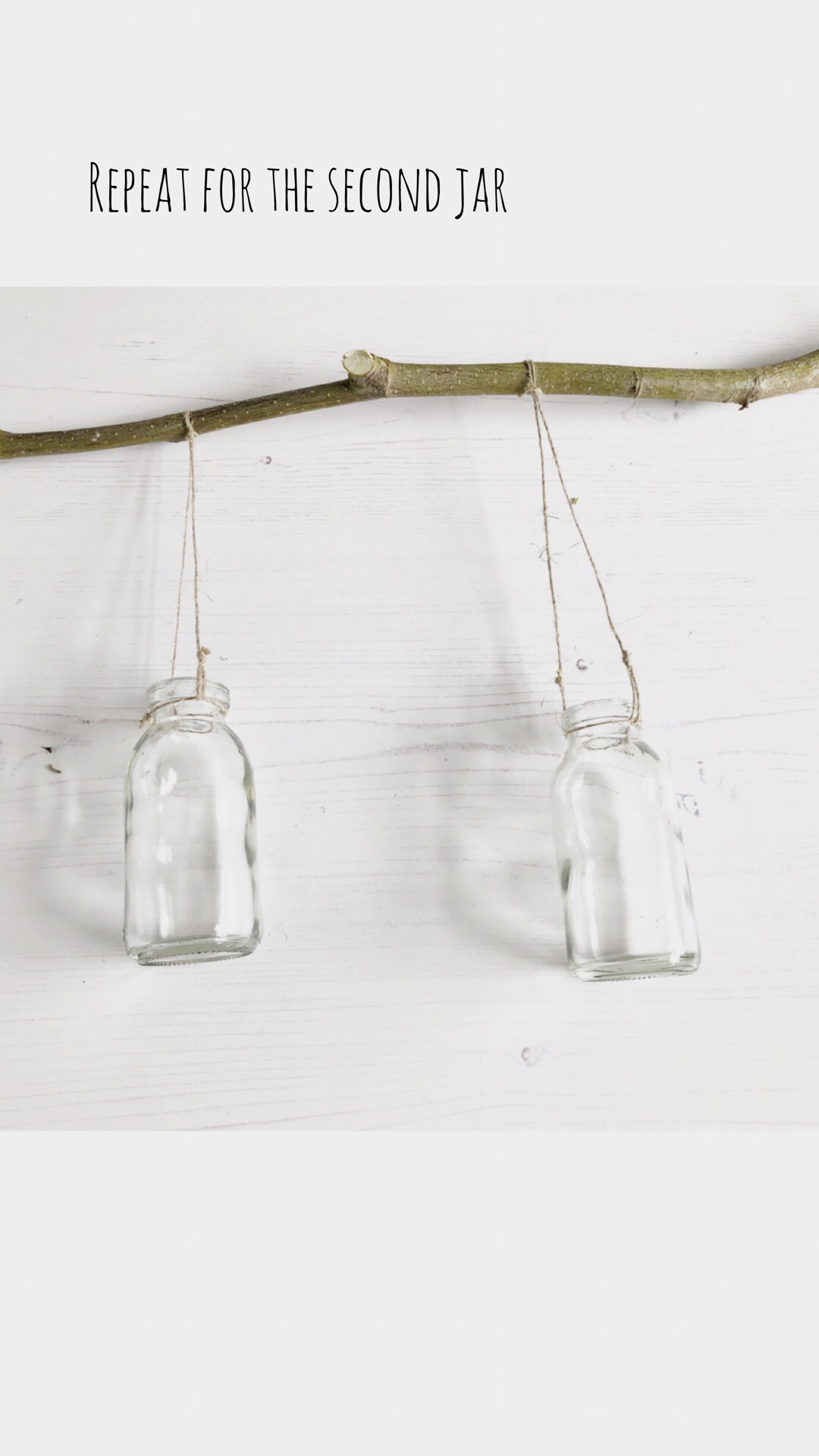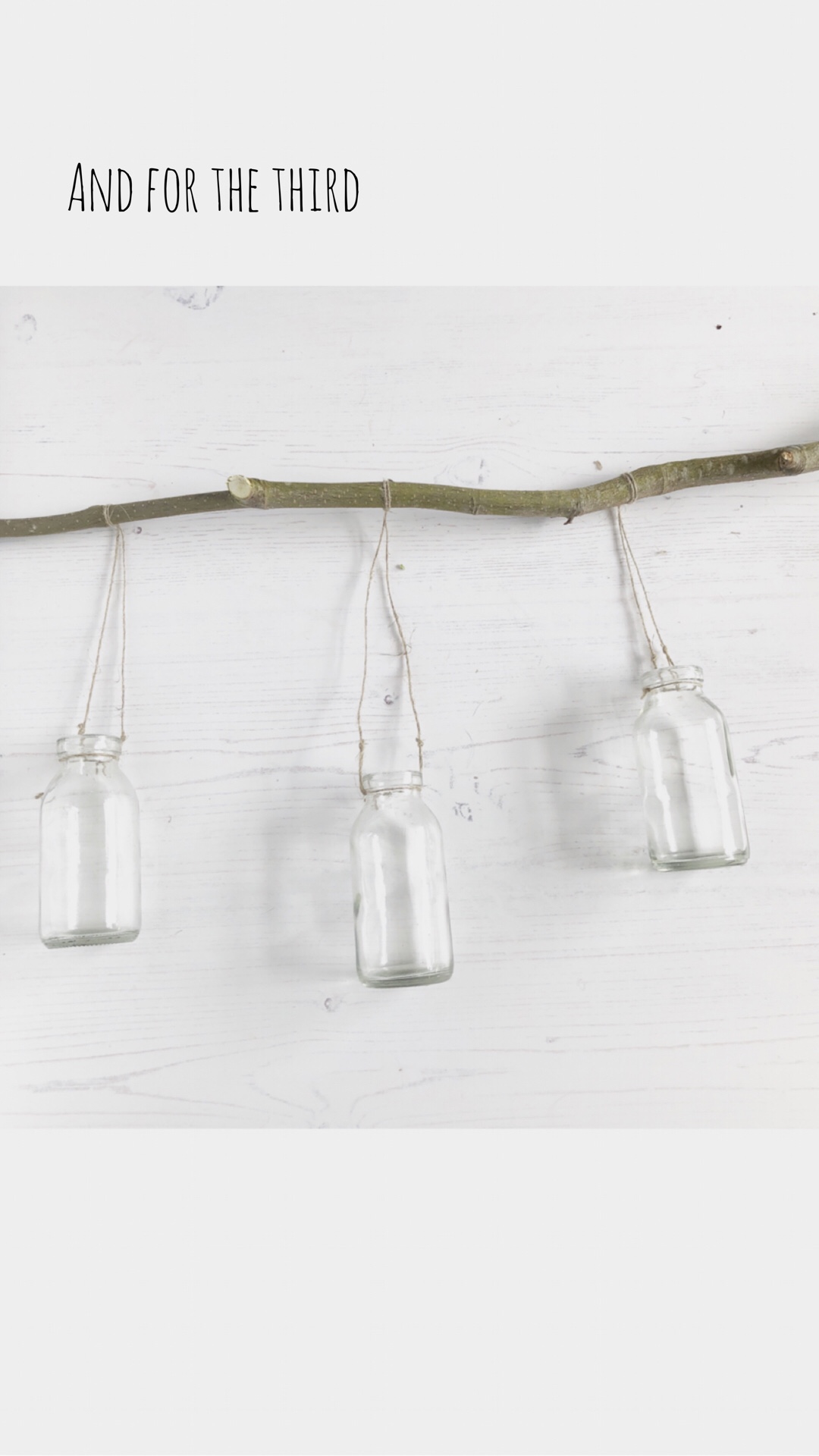 Put a little water into each jar and pop in a flower or two. Add a hanging loop made from twine.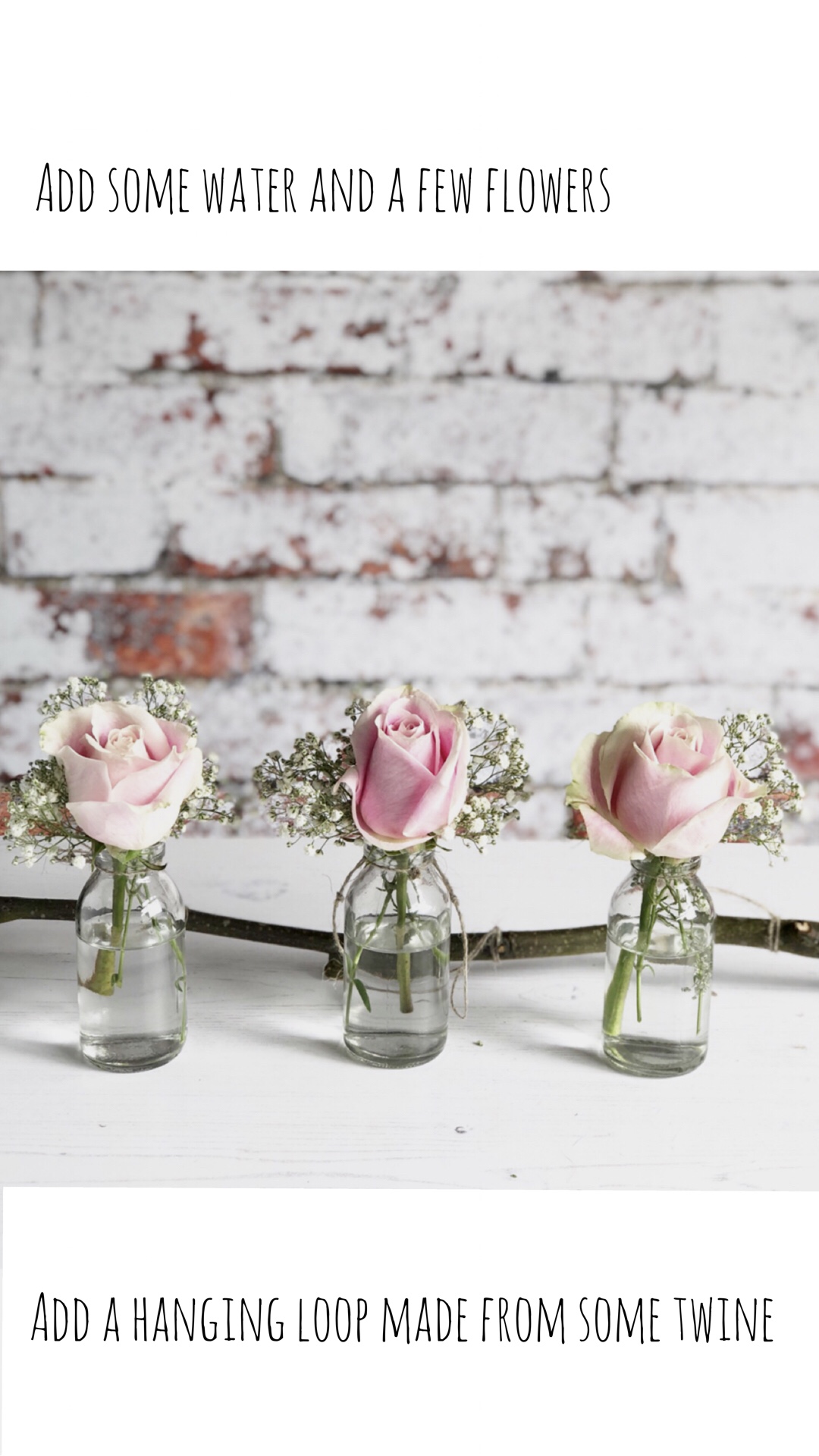 Hang on the wall. It really is that simple.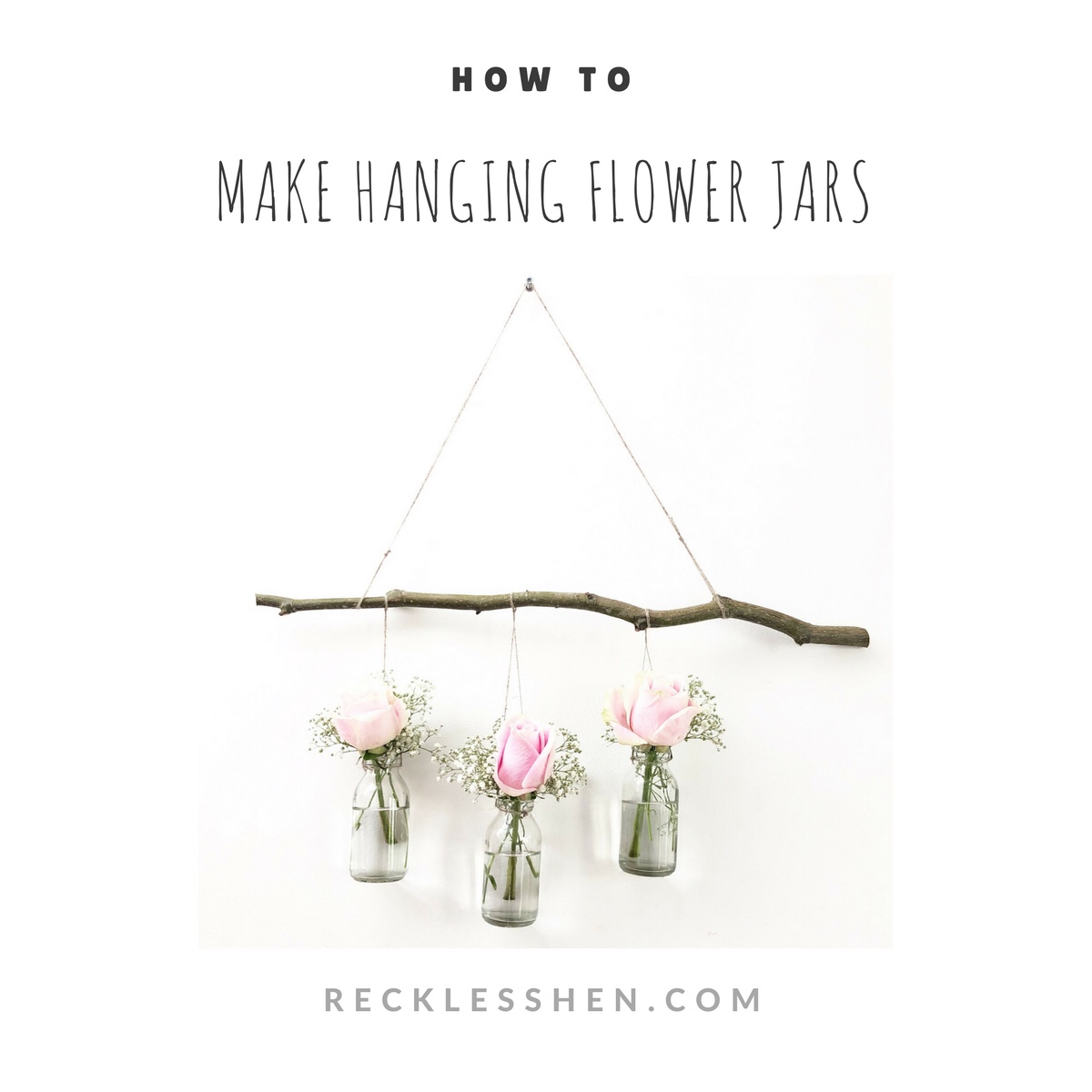 If you try this I'd love to know how you got on.
Don't forget to Pin It if you liked it.
Thanks and have a great weekend x