"In the meadow we can build a snowman"
Wow it's hard to believe we are already in November and Christmas is just around the corner. It's the perfect time to update your seasonal decor and what better way than to re-purpose all those pumpkins you have lying around after Halloween.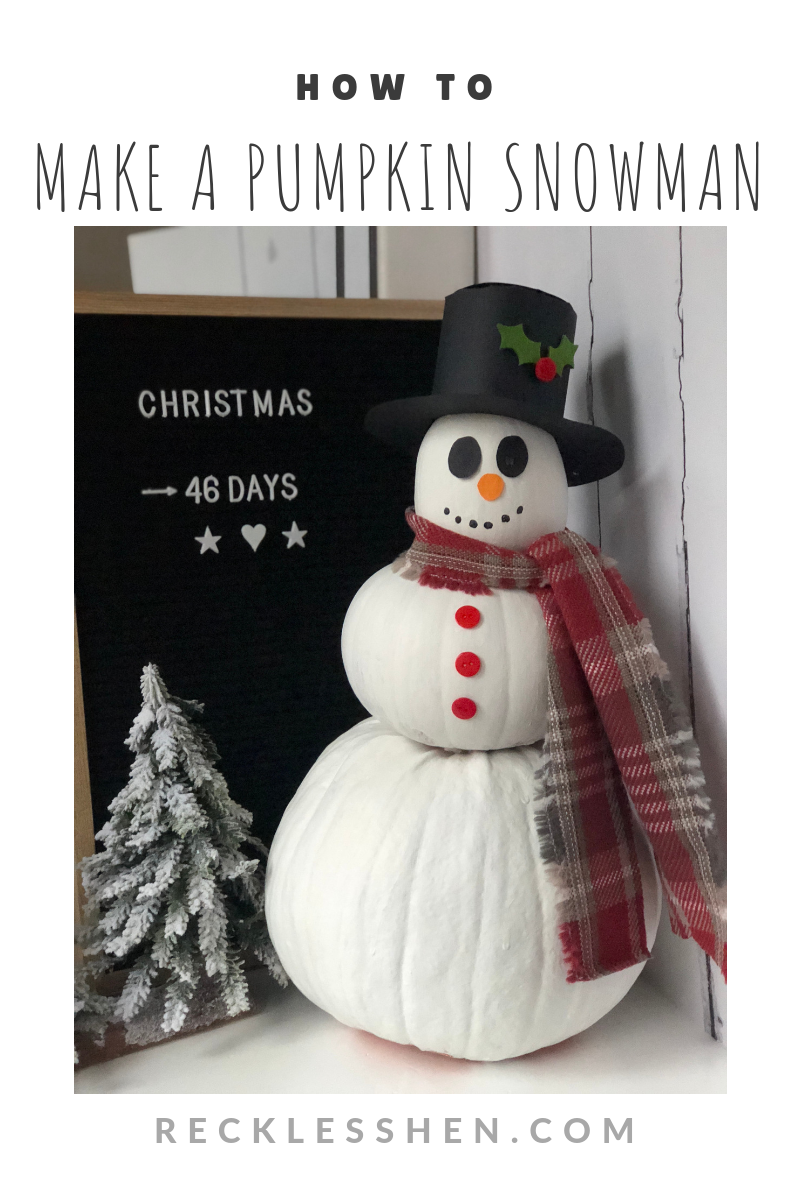 Get ready to Pimp your Pumpkins
I bought far too many pumpkins for Halloween decorating. There is only so much pumpkin soup, bread and pie one person can make! Throwing them into the food recycling seemed such a waste so I wanted to find another way to use them. It was actually my daughter who said that three different sized pumpkins piled on top of each other looked like a snowman and that set me off to the craft cupboards to see what else I could use.
I picked out three different sized pumpkins and painted each of them white. The paint I had to hand happened to be some Annie Sloan chalk paint and some emulsion. There was just enough chalk paint to give them all one coat and I knew it would be a good base to add the emulsion over the top. I wasn't sure emulsion on its own would stay on the smooth surface of the pumpkins. Each pumpkin got one coat of chalk paint and two of emulsion. Once dry I stacked them on top of each other. My pumpkin snowman was starting to take shape.
Decorating your Pumpkin Snowman
I wanted to give my Pumpkin Snowman a top hat and a scarf. Using black card I made the top hat which was super simple to do. It is just a circle of card for the top, a larger circle with the centre cut out for the brim, and a strip of card for the upright part of the hat. They are all stuck together using glue dots, or you could use any other glue you have in the house.
For my scarf I found a strip of tartan I had left over from recovering some cushions and I just trimmed it to length and tied it around his neck. I used card for the eyes and nose and I drew on the mouth with a Sharpie. Three buttons on his belly and some felt holly on his hat and he was ready for his debut.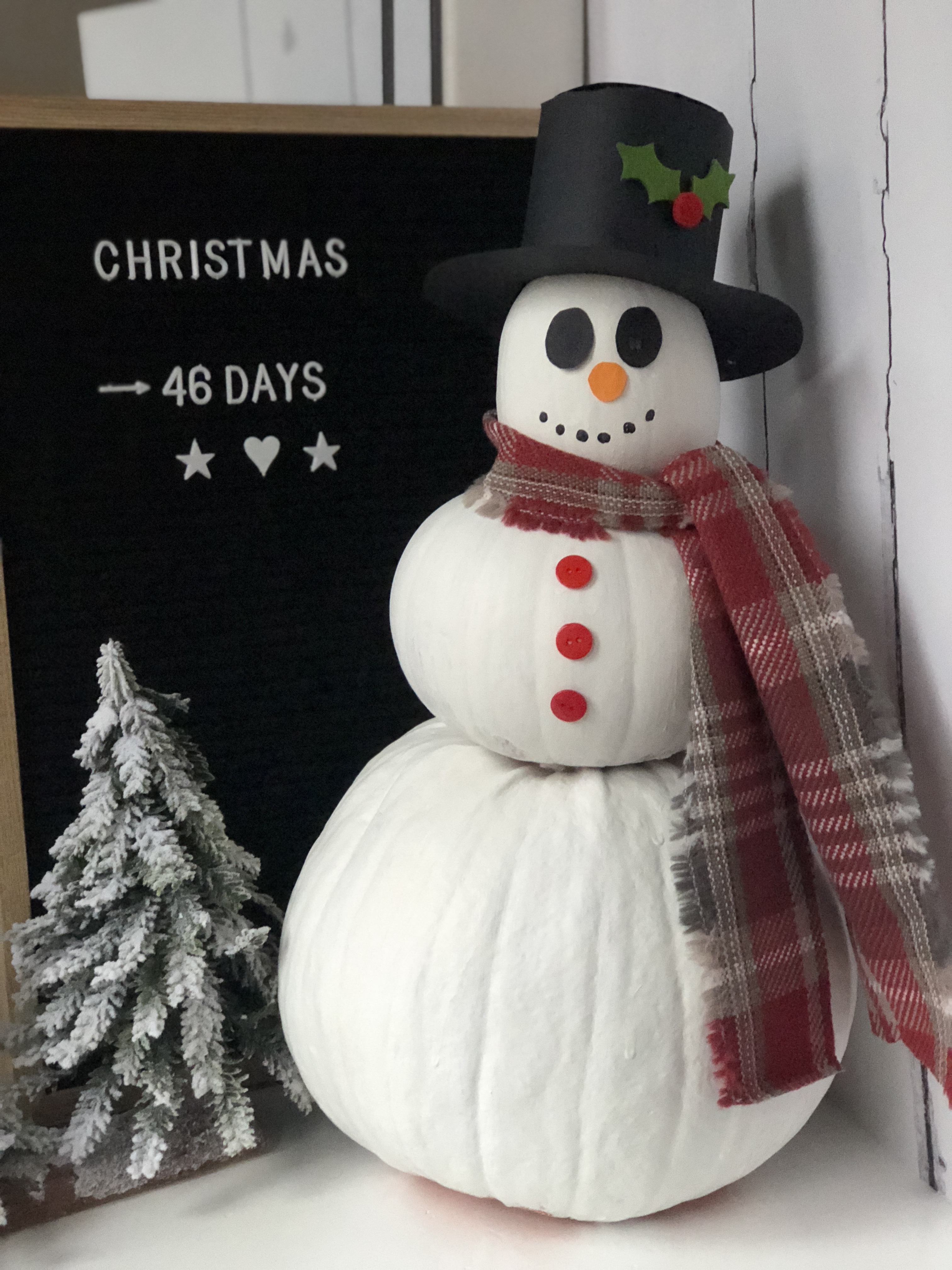 I have an idea for turning some of the other pumpkins I have into large Christmas Baubles so watch this space.
How do you use up your Halloween pumpkins?
If you liked this tutorial check out my tutorial on how to make hanging flower jars. They would look great at this time of year with some branches of berries and eucalyptus in them.